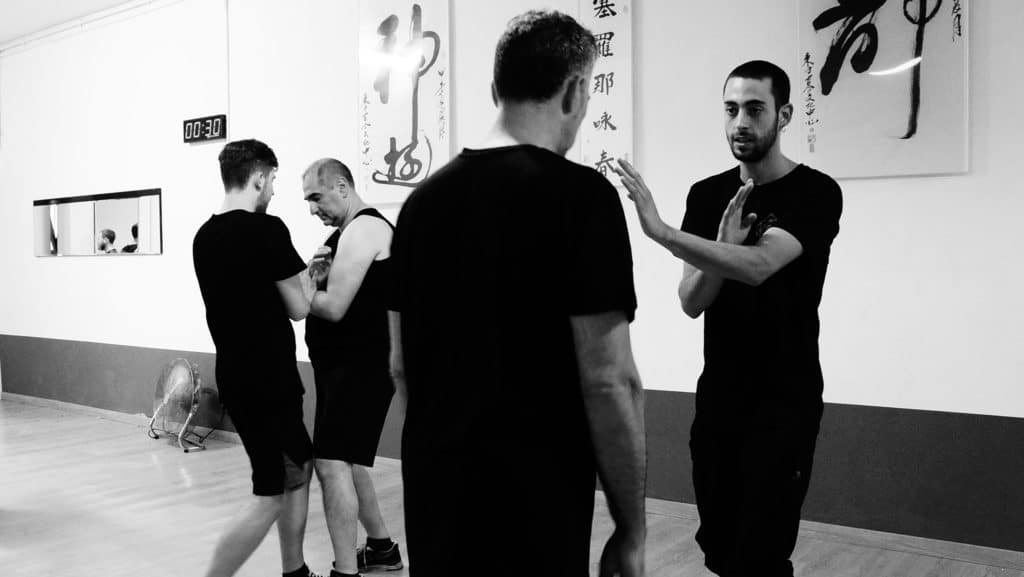 At Barcelona Wing Chun we offer the best Wing Chun classes in Barcelona for all levels of ability and expertise.
With over 11 years' experience in teaching Wing Chun, together with the guidance of Sifu Louison from the UK, we follow a unique training program of that is guaranteed to offer great results. You 'll learn Wing Chun in Barcelona, practicing a series of drills that have been uniquely developed for maximum progress. You don't have to be fit to start. In fact, Wing Chun uses economy of movement, instead of brute force so it is a good form of self defence that can be practiced by men and women of any age and children. We repeat the basics regularly, so you won't struggle to keep up and will develop a solid foundation.
Our teaching approach is easy to follow, practical, and effective. You will learn to harness both the mind and body in your training, developing good posture and techniques whilst also gaining a clear and calm focused mind. Classes are set up in a cyclical format so as to follow on from the previous weeks practice. This helps you to develop a good understanding of this very simple but effective martial art over a period of time.
Our martial arts classes are safe, well structured, and easy to learn so you'll progress very quickly within our school. The atmosphere in the class is safe and everyone trains together to develop their Wing Chun/Ving Tsun skills.
Beginners for Ving Tsun are welcome at any time. We also welcome students who have studied Ving Tsun previously but may be looking for a deeper understanding of the art form and how it can be applied. Contact us to book a free trail class.
Timetable
Tuesdays & Thursdays 19:30 to 21:30

Saturdays from 16:00 to 18:00.

Anyone interested in trying out a FREE class should first contact us to schedule one.
Private classes are also available on request.
Find us here
Dega Bahí Street, 8 Bis, 08026 Barcelona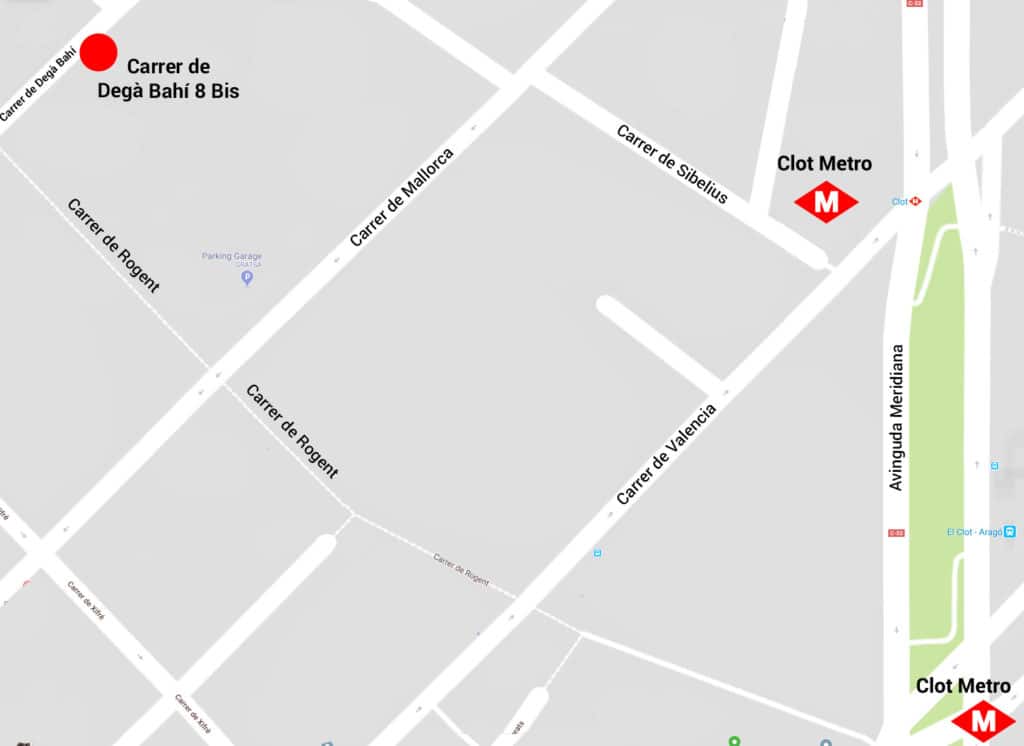 What is first class going to be like?
New students come to us for a variety of reasons. Some want to learn how to defend themselves, others are more interested in the philosophy and self discovery that the style has to offer. Whatever your motive for wanting to know more, the best way is to try out a FREE class and get a feel for both the style itself as well as the atmosphere in class.
In the first class you will be introduced to some of the core skills and concepts of Wing chun. Correct body structure and balance, economy of movement and energy, sensitivity, simultaous attack and defense, centreline theory, the basic punch and some simple defense techniques. The aim of the first class is to have an idea of what the style has to offer.
Once you can understand some of the concepts behind the style, you will get a feel for how it can be used to develop a skillset that can be applied in many situations.
What should I wear?
A t-shirt, jogging bottoms or shorts and trainers are all you will need for the first class.