What is wing chun kung fu?
Wing chun is a close-range martial art, designed to quickly incapacitate an aggressor. The aim is to finish a fight quickly, employing the use of correct body structure and distance, economy of motion and efficient energy use to defeat the opponent. Through the use of simple hand techniques, low-level kicking, and basic footwork, you are encouraged to seek the most direct, efficient, and simple response to a situation.
How is the system structured?
The Wing Chun system itself is quite simple in comparison to other Kung Fu styles and contains fewer forms. It is concept based, opening the possibility to a variety of applications from each movement in the form, instead of fixed techniques. This opens the possibility for deep exploration if you understand what you are doing.
The style consists of:
Three empty hand forms:

Siu Nim Tao
Cham Kiu
Bil Gee

The wooden Dummy form (Muk Yan Jong)
Two weapon forms

The six and a half point pole (Luk dim poon kwan)
The eight slashing knives/Butterfly knives (Bart Cham Dao)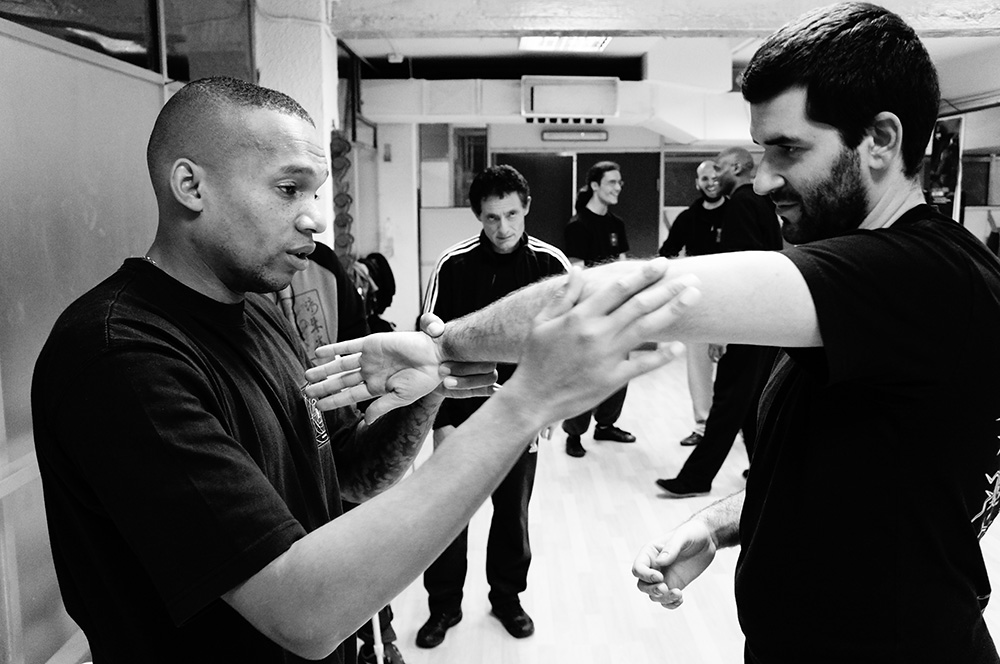 What are the benefits of Wing Chun?
"Loy Lau Hoi Sung, Lut Sau Jik Chung"
Discover more about WING CHUN